Humans are frail beings with varied amounts of power. They are not the strongest beings in the Universe but they are amongst the most wise. A human much like the Saiyans transform through the anger in their body. Some say it is wrong, others say that under anger there is hurt and under hurt, is love.
Starting Powerlevel: 150
Racial Trait: Kaioken- Once per fight double your Ki for 1 post. After that your Ki is reduced by 1/4. At the end of the battle if you're knocked out, you die.
(Example: I shoot a blast for 50,000. I use Kaioken making it 100,000. I have 400,000 Ki left after. Now I have 100,000.)
Transformations
---------------------------------------------------------------------------------------------------------------------------------------------------------
Potential Unlocked: You have finally reached the mastery of Ki. You know how to use it in order to defeat your opponents quickly and flawlessly. (Permanent)
Powerlevel Required: 5,000
Powerlevel Gain: 2x Original Powerlevel
---------------------------------------------------------------------------------------------------------------------------------------------------------
Enlightened: You have learned from countless teachers and have finally mastered martial arts and synchronizing it with Ki. Your abilities have peaked much higher than expected. (Permanent)
Powerlevel Required: 30,000
Powerlevel Gain: 50,000
--------------------------------------------------------------------------------------------------------------------------------------------------------
Power-Weighted: Anger has overcome your thoughts. All you want to do is kill the enemy in front of you. Everything you were taught before will cease to exist for this next few minutes. (When you go into your next form, you cannot use this transformation anymore.) (Temporary)
Powerlevel Required: 200,000
Ki Gain: 3x Current Ki
--------------------------------------------------------------------------------------------------------------------------------------------------------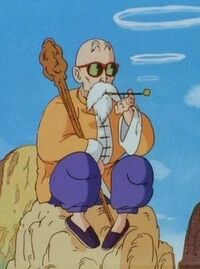 Fulfilled: You have learned all that you can. You have reached the peak of your wits. You fight now only with your mind. (It does not make you old, you can be young still) (Permanent)
Powerlevel Required: 1,000,000
Powerlevel Gain: 15x Original Powerlevel
---------------------------------------------------------------------------------------------------------------------------------------------------------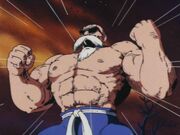 Very Angry: Sometimes wits just doesn't cut it. Its time to show those wippersnappers what you did back in the day. So what if anger has completely consumed you. KILL EM! (Temporary)
Powerlevel Required: 30,000,000
Ki Gain: 3x Current Ki